Medical affairs teams are growing in prominence in the pharmaceutical and clinical research communities. As more data is available to patients, payers, and physicians, MA teams fulfill a vital role of being a reliable conduit of information.
Indeed, the proliferation of data, the potential of big data, and the advancement of AI all present opportunities for the MA function to thrive. But medical affairs professionals will need to adapt to the changing demands and understand how to use the resources they were given.
What does this data surge mean for medical affairs teams? Let's explore how the MA role is evolving because of big data and AI.
MA Teams Continue to Integrate With Other Departments
Medical affairs professionals have been asking for better integration into the clinical trial process for years. These teams are often siloed within the company and expected to serve as communicators at the end of the trial process. They are also reporters and have a seat at the table from the beginning of the trial development process.
"Whether utilising Big Data from a real‑world setting or using AI to optimise clinical trial design, a natural harmony between Medical Affairs, as a key pillar representing the pharmaceutical industry, the clinical community and regulatory bodies will be increasingly important to correctly apply the strengths of these techniques," writes Nana Scotto, vice president and global head of medical affairs oncology at AstraZeneca.
Medical affairs teams have a lot to bring to the table — and can offer even more with the help of AI and big data.
Big Data Tools Help MA Teams Listen
Listening is a key part of medical affairs. These teams need to understand the changing needs of patients and medical staff to better accommodate them. AI systems allow MA teams to tune into the needs of customers on a macro level, identifying key trends that are common across most patients.
"Some biopharma companies are using new technologies to generate insights from sources that were previously untapped (or were tapped in a very limited sense)," write Isabel Vollenweider and Bill Shimp, principals at life sciences consulting firm Blue Matter. "By doing this, they can potentially generate insights that could lead to better patient support programs or otherwise improve patient care."
The social listening examples they provide include following online forums or social media comments, along with experimenting with natural language processing (NLP) to pull insights from unstructured data that is hard to filter and sort.
In fact, NLP was considered one of the top healthcare trends for 2022 as more companies sought tools to use it.
"Providers will need to harness technology to capture social needs data more reliably using tools such as natural language processing (NLP) to capture key indicators found in free text," says Michael J. Alkire, president and CEO at healthcare improvement company Premier, Inc. "Already, research has found that NLP techniques were effective at extracting socioeconomic data by mining free text notes or other data such as zip codes, appointment records, payment patterns, and so forth, harvesting the information in a structured, consistent, and reportable fashion."
With this data, medical affairs teams can develop AI algorithms that better predict the needs of patients and recommend appropriate actions to accommodate them.
Hywel Evans at text mining software provider Linguamatics says a key lesson the company has learned from using NLP within the field of medical affairs is to "tune the technology."
"When extracting topics and data points from within documents and text-rich sources, we start with pre-built ontologies and libraries of terms," Evans explains. These terms are frequently refreshed and improved for greater precision. New terms might be added while others are removed, which reduces noise and helps teams get better insights.
AI and Big Data Integration Is Slower Than Expected
Despite the potential for AI and big data to change medical affairs, adoption as a whole has been slow. This has been discussed at countless conferences in an attempt to get to the root of the issue.
"While other industries have taken to digital transformation, MA in life sciences organizations have been laggard," says Sudy Vengarai, senior director of business development at life sciences commercialization company Indegene.
One key reason for the slow adoption of AI is that these tools can't be added to existing systems. Introducing one new element requires pharmaceutical companies to change several contracts, systems, and processes. New technologies also take up people hours, with training and onboarding meetings.
"For example, the successful adoption of electronic medical records required innovation in integrating software systems and involved new processes for doctors, pharmacists, and others to interact," write Avi Goldfarb and Florenta Teodoridis, Rotman chair in AI and Healthcare, and assistant professor of management and organization at USC, respectively. "Human capital management software was most effectively deployed when firms also changed their processes for performance pay and human resources analytics."
This lag in adoption isn't limited to medical affairs. Researchers in the healthcare field as a whole have noticed that technological improvements are slow going, even when there is so much potential in adopting them.
"Despite important gains in the last two decades, made possible by significant investment by payers, providers, and the federal government in electronic health records (EHRs), progress toward interoperable systems, and advanced technology to coordinate care and manage disease, the promise of digital health remains illusory," write Amy Abernethy, et. al, in a discussion paper at the National Academy of Medicine.
"The ability to use interoperable digital technology to improve the effectiveness, efficiency, equity, and continuity of care remains substantially conceptual," the authors explain.
Adding AI to the tech stack is complicated and in some cases changes how entire departments operate. While large companies have the resources to invest in technology, they are also limited by their size in adopting new systems quickly. As a result, MA teams across the board see technology that excites them but feel like it is still out of reach.
Medical and Data Governance: Evolving Around Tech
Another challenge facing MA teams and the adoption of AI and big data is governance. As modern technologies evolve, regulators rush to keep up and ensure patient data is protected through every part of the healthcare experience.
"As scientists and pharmaceutical leaders seek innovative treatments as quickly and safely as possible, the regulatory environment grows more complex by the day," says Girish Pashilkar, CEO at predictive business process management platform BP Logix.
The public saw how quickly a vaccine was developed during the COVID-19 pandemic, and that has created a general impatience for other forms of care. It's not that regulators want to create roadblocks, but they need to make sure every new treatment or medication is developed safely and thoroughly tested before it goes to market — and that takes time.
Medical governance differs from compliance. It's forward-thinking and strategic, proactive rather than reactive. MA teams are having to adapt to this shift, says Shurjeel Choudhri, senior vice president and head of medical and scientific affairs at Bayer HealthCare. The MA role now requires professionals to be skilled in digital health, remote monitoring technologies, and patient support programs.
Choudhri notes that MA teams must develop skills to manage these large amounts of data but their organizations need to help them by building the necessary infrastructure.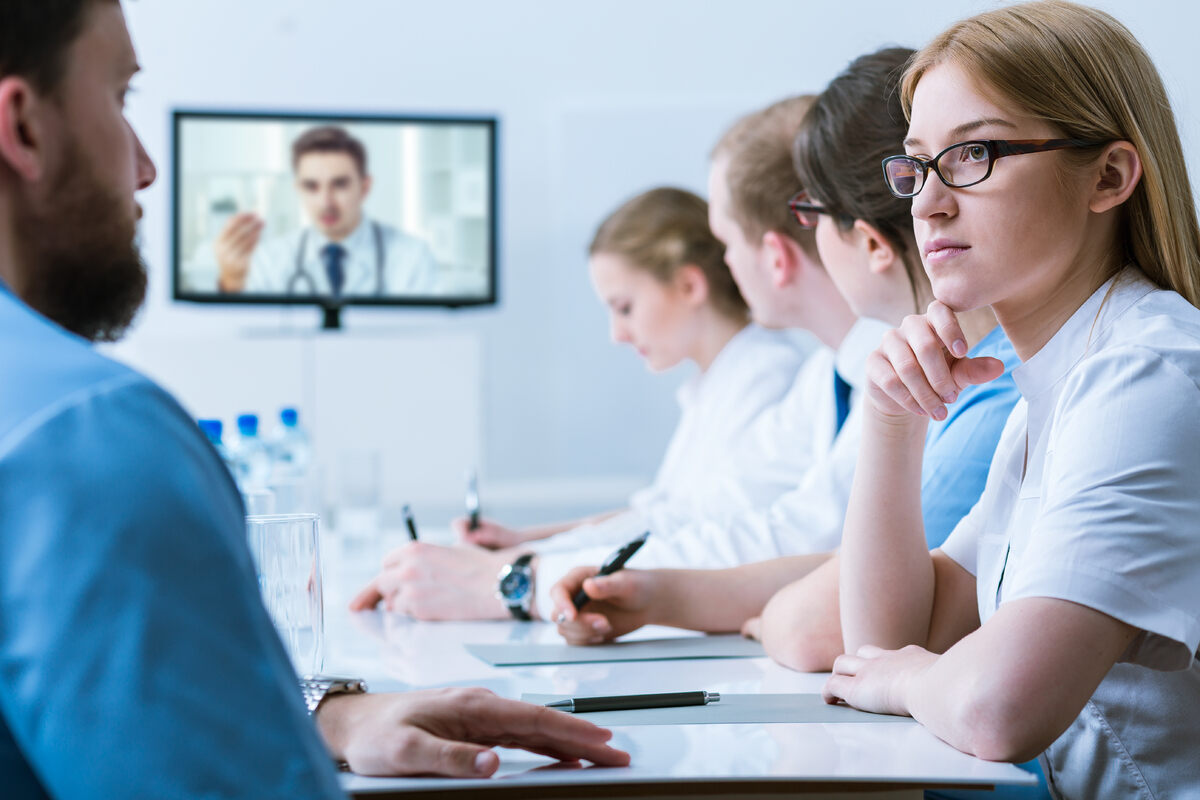 MA Teams Must Remain a Reliable Source as Data Booms
The work isn't done for medical affairs teams that embrace AI and big data. While the MA field has come a long way, there are still barriers to AI and big data adoption — even in 2022. Medical affairs teams also continue to fight to be included in crucial clinical trial decisions.
Luis Perez, senior commercial director at medical communications company Nucleus Global, shares the results of a mid-conference poll at the 2022 Medical Affairs Professional Society (MAPS) Global Annual Meeting. Of the people present, 61 percent felt their medical affairs team has influence over their asset strategy. For MA teams to "move the leadership needle," Perez says they need to continue demonstrating their "value add" to their organizations and keep fighting to get a seat at the table.
Big data is shifting the way MA teams work, but is also providing them with a unique opportunity to prove their strategic value. By championing the use of these tools, medical affairs professionals can lead the digital health revolution and enhance their reputation as a scientifically rigorous function.
Updated 11/28/22; originally published 2/11/2020
Images by: yacobchuk/©123RF Stock Photo, stockbroker/©123RF Stock Photo, bialasiewicz/©123RF Stock Photo